Bespoke Redesign Tanzanite Broach to Tanzanite Ring 

Pieces brought by Client: Tanzanites Broach, Gold Bangles and Chain, 22ct Chunky Wedding Ring
Ring Material used: Grandmothers 22ct White Gold Wedding Ring
Our Customer brought a beautiful white gold Tanzanite Broach with the thought of making it into a ring. He also brought a bag of other jewellery items which he inherited to possibly melt in to use for the new ring.
One of the items was a his mother's wedding ring. We don't like to melt in wedding rings as they carry a huge amount of family history and meaning, we worked out a way to preserve it. We where able to mount the graduating sized Sapphires by adapting the ring. 

Works: 
Adaption, skimming and preparation of your mum's wedding ring (less chunky and with flatter profile)
Unsetting 12 Sapphires from brooch
Setting 12 Sapphires into ring (similar setting style as brooch)
Polish
Rhodium plate
Finish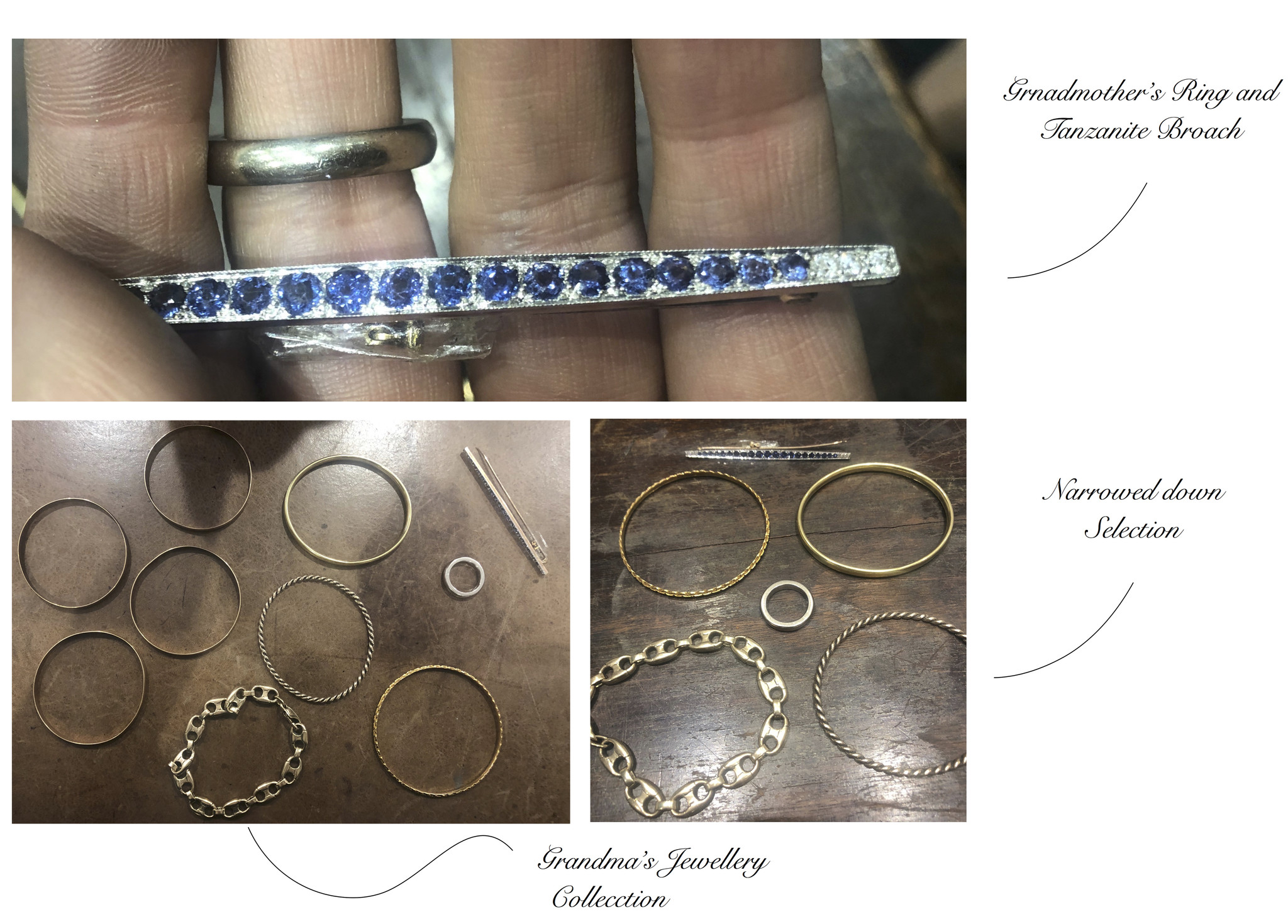 Broach with unset Tanzanites and Finished Tanzanite Ring