What Can We Do
Would you like a bespoke engagement ring, to refurbish a sentimental heirloom, or to design a unique piece of jewellery that you have always wanted, Joulberry will work closely with you to ensure that your finished piece will exceed your expectations. 
Inspired by soft clean lines and elegant simplicity, Joulberry will design while retaining the craft and skill of traditional jewellery techniques. Driven by quality and craftsmanship, we enjoy adding value to a customer's dreams, bringing an idea to life from the design concept to the finished piece of jewellery.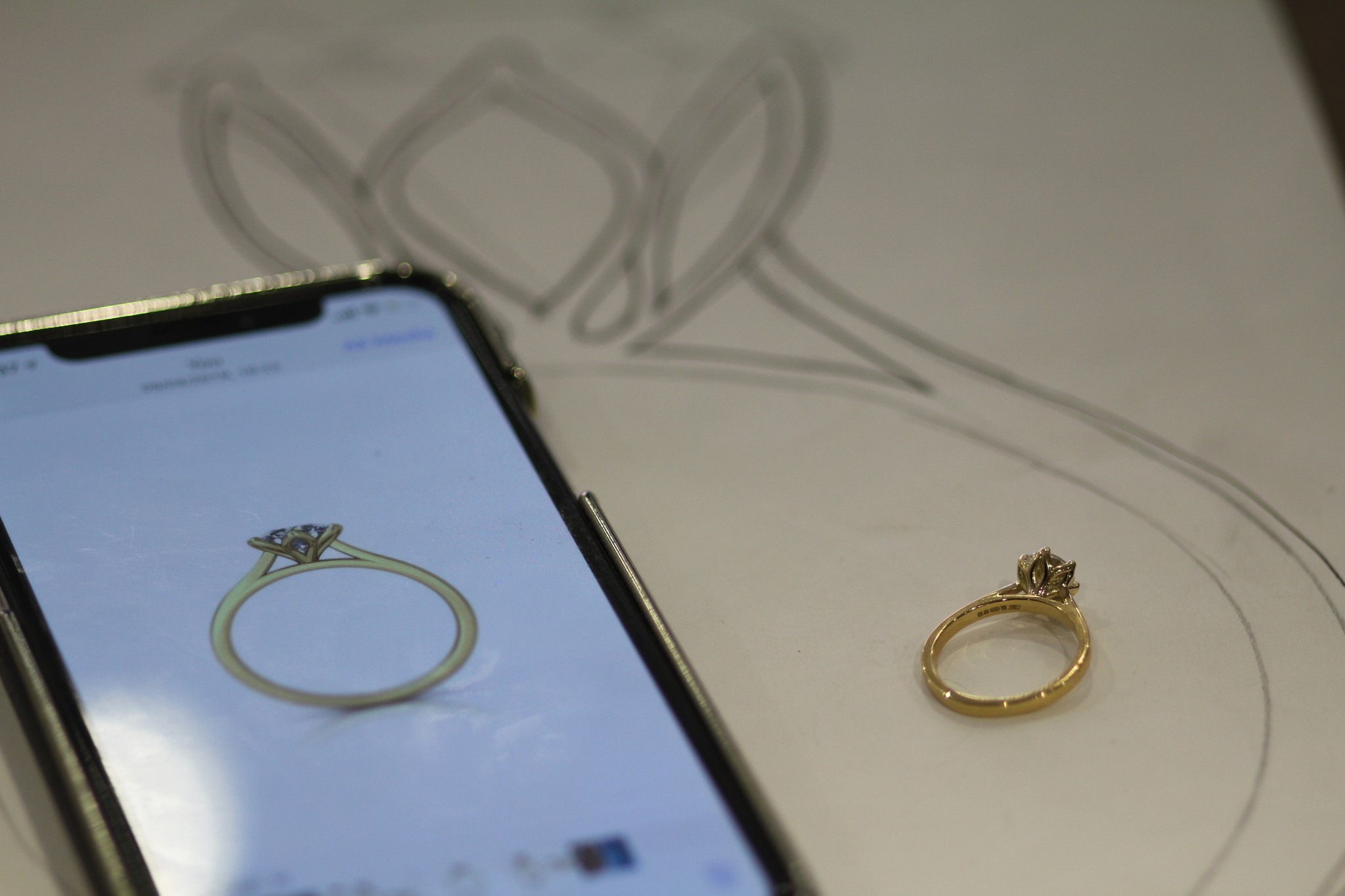 The Commissioning Process
1. Each jewellery commission begins with a one to one Consultation Mondays to Fridays between 10am and 5pm.
Depending on your location that may be a meeting in our Boutique or a conversation via telephone or over email. From this initial meeting we can establish your needs and create a brief to work from to begin the design process.
2. We will discuss with you an approximate budget for the commission at this stage in the process, so that we can design within this boundary.
3. A deposit will be required to progress to the next stage, which is non refundable should you not proceed with the works, but will be deducted from the final cost of any works. The deposit will be between £35 (for a silver piece) and £200 (for a platinum commission with diamonds) 
4. What will follow may be the sharing of images, some initial sketches and design concepts, viewing of stones and/or a further meeting. 
5. These ideas will be refined until a final design is settled upon.
6. Once the final design is agreed, a fixed quote will be calculated for you.
7. You will be given a time estimate which is typically 3-6 weeks, depending on the complexity of the design.
8. Our payment terms are 50% on the acceptance of the quote with the balance of 50% payable on or before collection.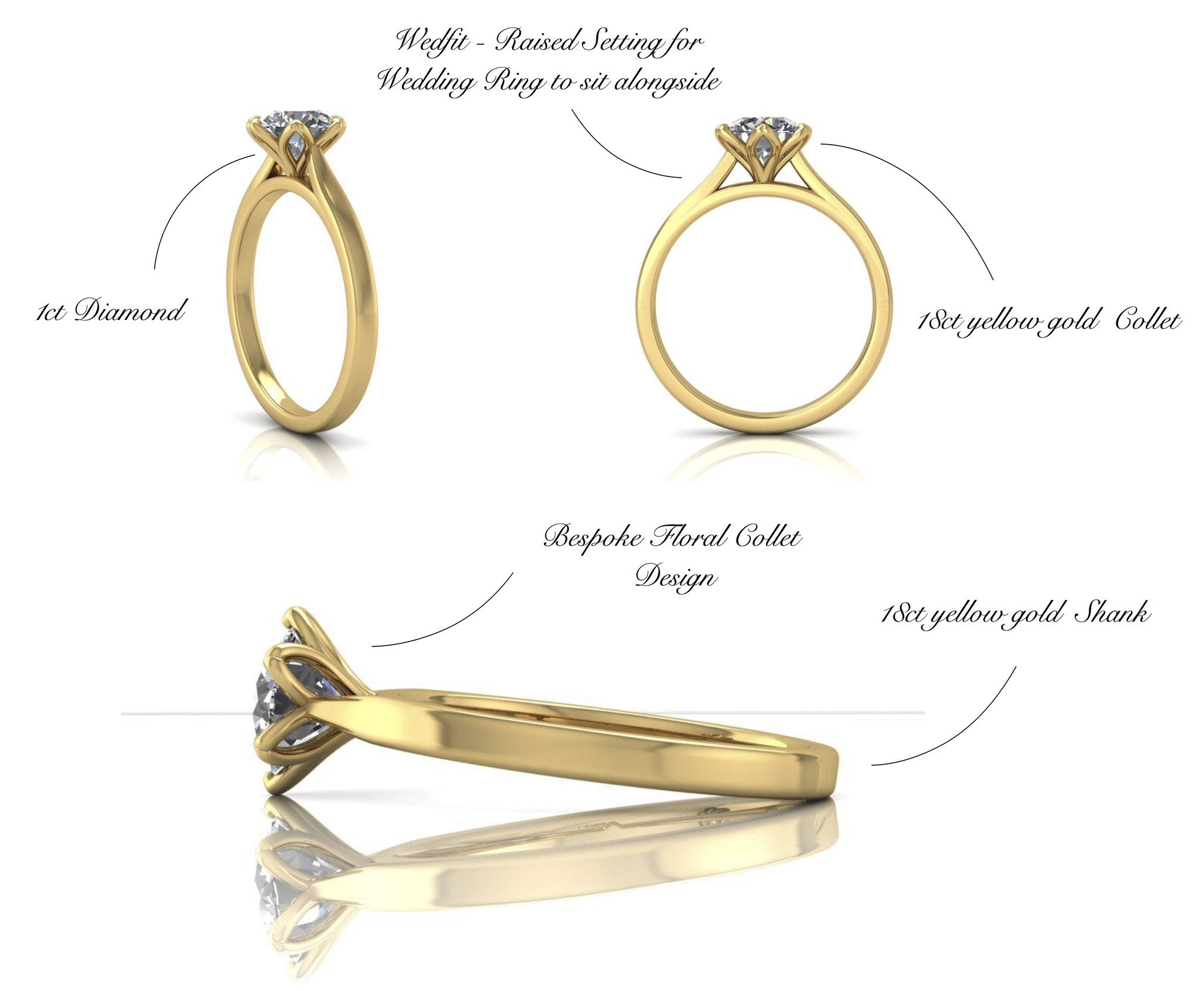 Completed Commissions